Quick & Easy Stir-fry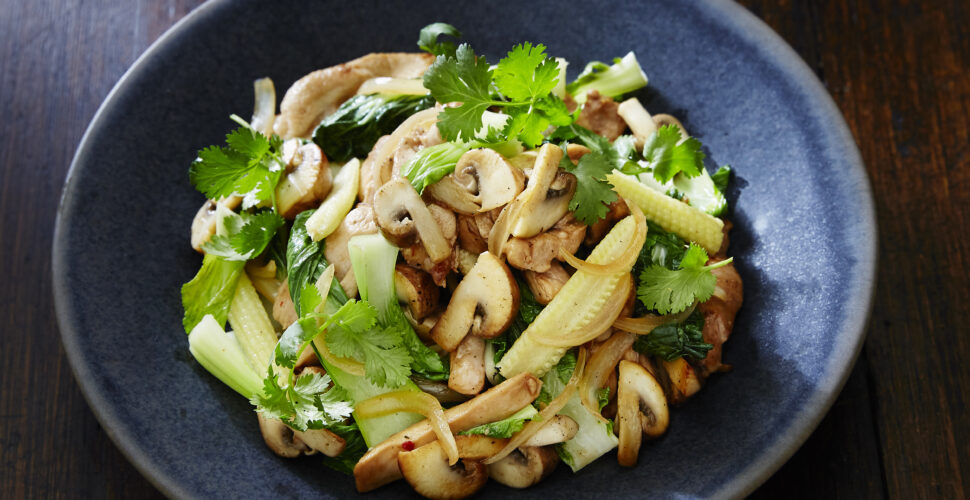 Cooking time: 30 mins
Serves: 3-4
Ingredients
200g sliced white mushrooms
400g Stir-fry Traditional Vegetables or buy a blend of your favourite stir-fry veggies
Garlic clove crushed
Low salt Soy Sauce (optional)
& Oyster Sauce
4 Chicken thigh fillets sliced
3 tbs Sesame oil or Vegetable oil
Coriander to garnish
Method
In a bowl place sliced chicken and crushed garlic with a dash of oyster & soy sauce. Set aside to marinade for 15-20mins. This step can be done the night before.
High heat wok, add oil, in batches cook marinated chicken until browned (remove from pan & set aside).
Add mushrooms and sauté lightly, add stir-fry vegetables, tossing and turning until cooked for approx. 5 mins.
Add a further dash of soy and oyster sauce, add back chicken and mix through.
Garnish with coriander, serve on its own, or a bed of rice.