Portobello Mushroom Risotto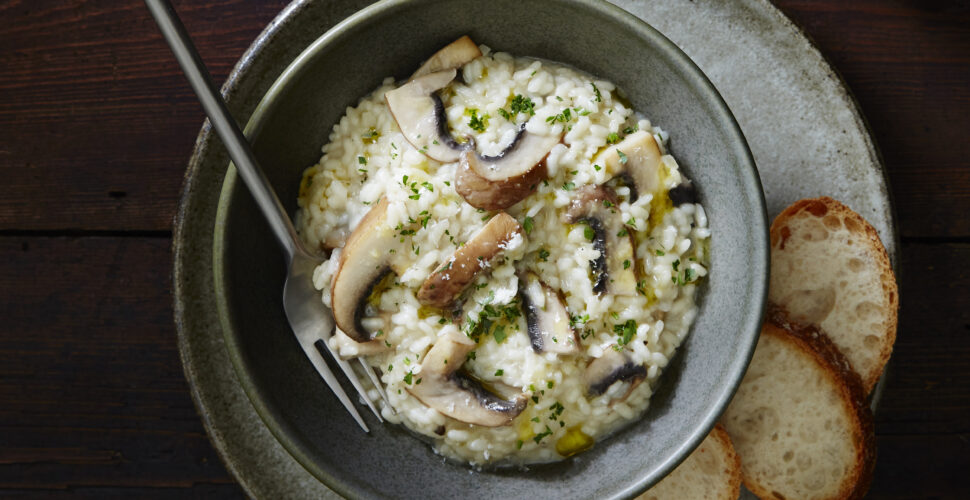 Cooking time: 45 mins
Serves: 3-4
Ingredients
375g Portobello Mushrooms diced or sliced
1 litre of chicken stock (homemade or store bought)
2tbs. olive oil
White dry wine (optional)
1 brown onion (chopped)
1 ½ cups arborio rice
Garlic
40g butter Parsley and grated parmesan (to garnish)
Method
Heat large saucepan to medium heat and add olive oil.
Add onion & garlic and cook until translucent.
Add mushrooms, cook for 4 mins.
Lower heat and add rice & wine (until evaporated).
Then, add 1 ladle warm stock at a time, absorb, repeat until all stock used stirring often.
Once cooked, add butter, parmesan and garnish with parsley.
Serve with fresh crusty bread! Yum!