Chilli Con Carne To Share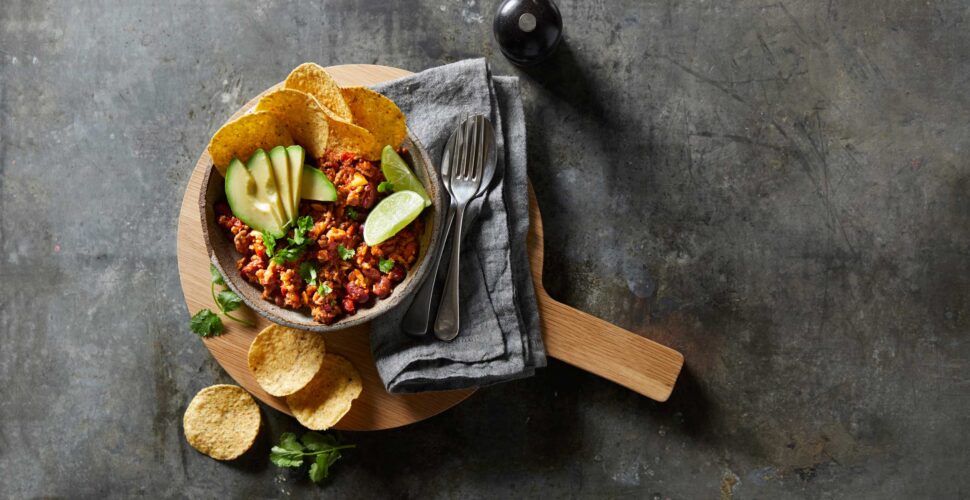 Cooking time: 30 mins
Serves: 2
Ingredients
400g Mushrooms, diced or sliced
1 onion, diced
1 red capsicum, chopped
400g lean beef or lamb mince
Chilli Spice Mix
400g can chopped tomatoes (drain excess water)
Small can of kidney beans, drained & rinsed
Tortillas 10pk or Corn Chips
For serving
Sour cream
1 avocado (smashed or sliced)
½ cup finely chopped coriander
Method
Heat pan with a little oil at medium heat adding onion and capsicum cooking until soft.
Add mushrooms stirring until cooked through. Add mince and cook until brown, then add Chilli Spice Mix, tomatoes and kidney beans and simmer for 5 minutes.
Garnish with coriander.
Serve Chilli Con Carne mince with warm tortillas or corn chips, sour cream and avocado.
Gather around, enjoy the food, drinks and company!