Stuffed Mushrooms With Ricotta & Spinach!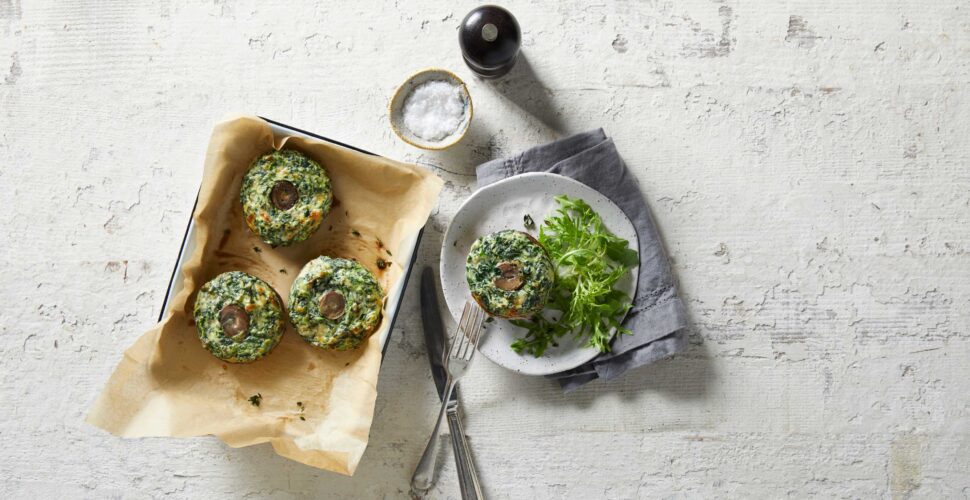 Cooking time: 25 mins
Serves: 2
Ingredients
375g Mini White Flats or 375g Portobello Flat Mushrooms
1 ¼ cups fresh ricotta
150g spinach
1 fresh egg yolk
1 ¼ cups parmesan cheese
150g of breadcrumbs
nutmeg
salt
7 tbsp butter
4 cups milk
¾ cup flour
Method
Bring a pot of water and a pinch of salt to a rolling boil and add spinach. Cook for 2-3 minutes. Drain and squeeze out excess water.
Mix the ricotta, spinach, egg, 1/4 Cup (50g) of grated parmesan, breadcrumbs and a pinch of nutmeg. Create a dense filling that you can work with your hands.
Place the mushrooms on a baking tray with the cap facing down, on a bed of butter, sage and nutmeg.
Flour coat your hands. Take portions of the filling and roll into balls the size of a golf ball
Insert the filling in the cap of the mushrooms around the stem, be careful not to break it. Sprinkle generously with grated parmesan.
Bake in the oven for approx. 15mins then transfer to grill for approx. 5 mins toasting until golden.
Serve with a green salad.