Freekeh Salad with Baked Flat Mushrooms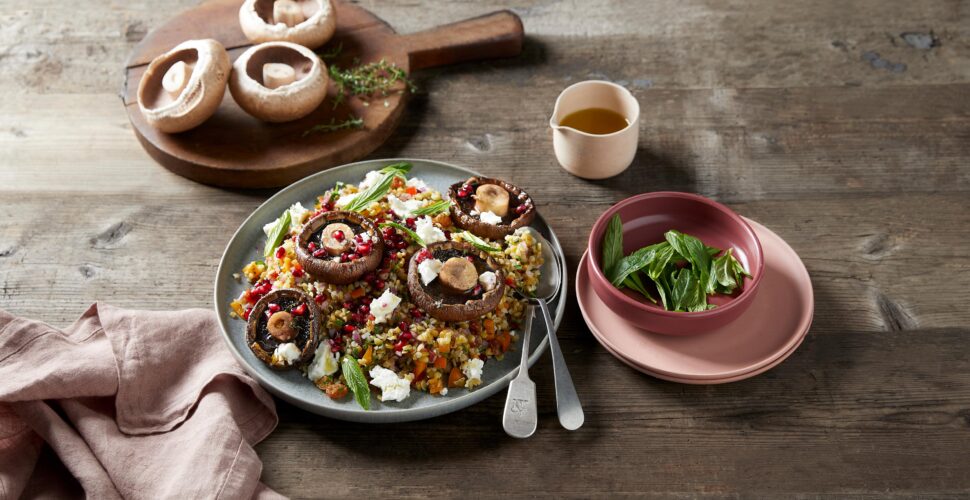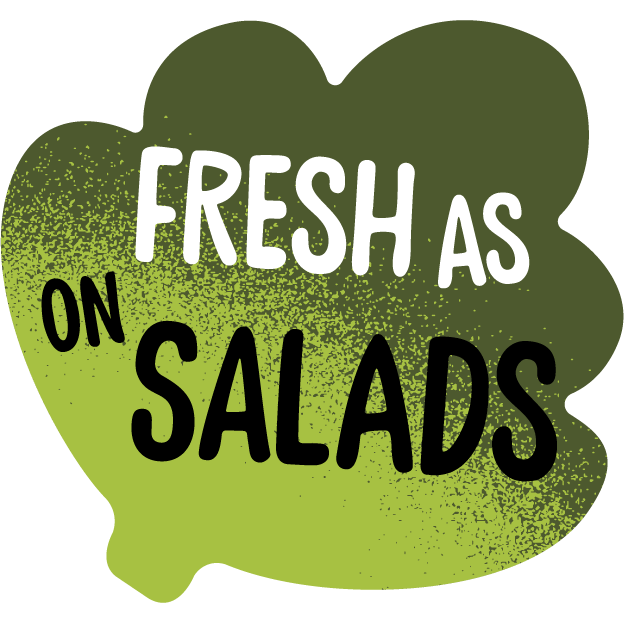 Cooking time: 45 mins
Serves: 4
Ingredients
2/3 cup freekeh, rinsed
3 cups water
1/2 teaspoon salt
4 large flat mushrooms
2 cloves garlic, finely chopped
1 tablespoon fresh thyme leaves
4 tablespoons olive oil
100 g Perino tomatoes, quartered
1/2 medium red onion, finely diced
1/2 cup mint leaves, finely chopped, plus extra to garnish
1/2 cup parsley, finely chopped
1/4 cup sultanas, roughly chopped
2 tablespoons lemon juice
salt
pepper
70 g goats' cheese or fetta
1/3 cup pomegranate seeds (optional)
Method
Preheat the oven to 200 C. Line a baking tray with baking paper.
Place the freekeh, water and salt into a saucepan. Bring to the boil and cook for 15 minutes or until tender. Refresh under cold water. Drain well and place into a large mixing bowl. Set aside.
Meanwhile, place the mushrooms onto prepared tray. Sprinkle with the garlic and thyme. Drizzle over 2 tablespoons of olive oil. Bake in oven for 15 minutes or until the mushrooms are tender.
Meanwhile; add the tomatoes, onion, mint, parsley, sultanas, lemon juice and remaining oil to the freekeh. Mix well and season with salt and pepper.
Arrange salad onto a large platter. Dollop over goats' cheese, scatter over the pomegranate and mint leaves. Top with the baked mushrooms.