Sweet Soy Mushroom & Spinach Salad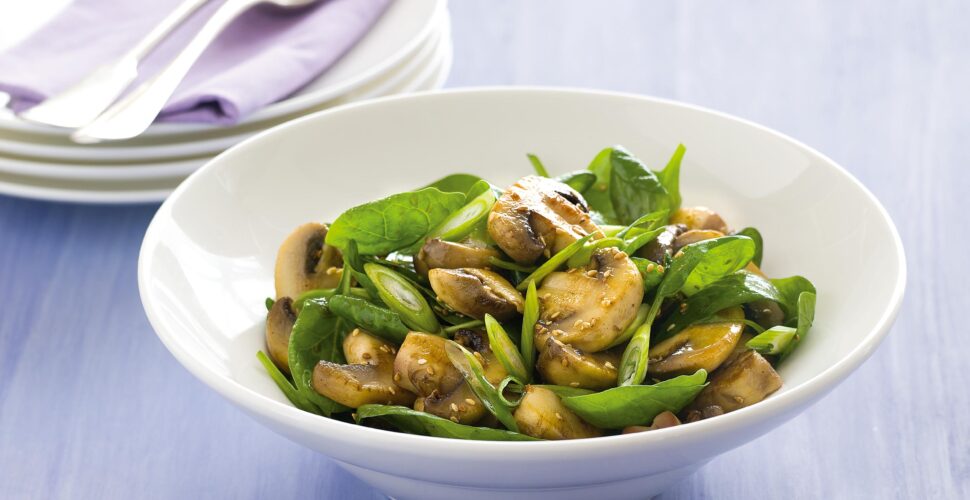 Ingredients
600g cup mushrooms, thickly sliced
olive oil cooking spray
100g baby spinach leaves
2 green onions, thinly sliced
1 tbs sesame seeds, toasted
sweet soy dressing
1 tbs soy sauce
2 tbs mirin
1 tbs honey
1/4 cup light olive oil
Method
Preheat a greased barbecue plate on high heat. Place mushrooms in a large bowl and spray generously with oil, tossing to coat.
Barbecue mushrooms, tossing occasionally, for 3-4 minutes until golden. Transfer to a large bowl.
To make sweet soy dressing, combine ingredients in a screw-top jar. Shake to combine. Drizzle dressing over mushrooms and gently toss to combine. Set aside for 20 minutes or until cooled.
Add spinach, green onions and sesame seeds to mushrooms. Season with salt and pepper. Gently toss to combine. Transfer to a serving bowl and serve.