Mushroom Antipasto Salad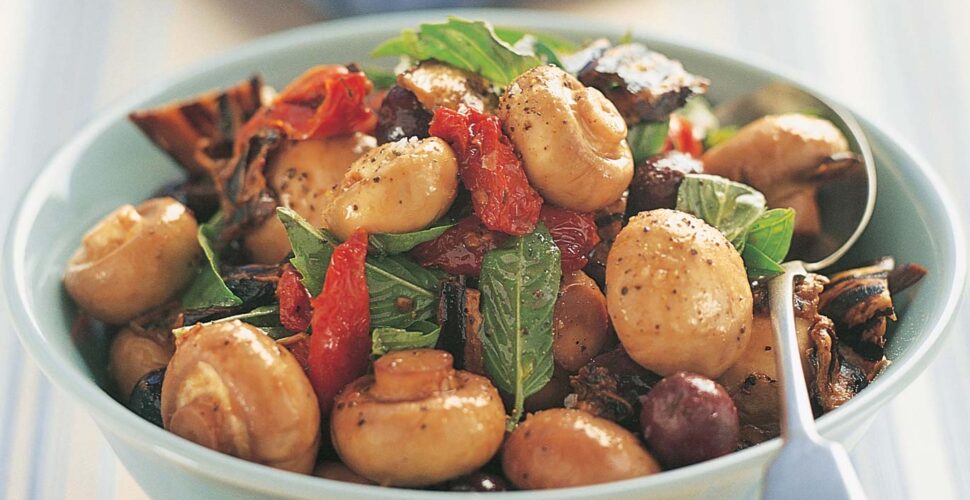 Preparation: 10 mins + 30 mins marinating
Serves: 6-8 as side dish
Ingredients
400g button mushrooms
2/3 cup olive oil
1/3 cup red wine vinegar
2 tsp Dijon mustard
1 tsp caster sugar
salt and ground black pepper, to taste
200g Kalamata olives
200g (1 cup) semi-dried tomatoes
12 slices char-grilled eggplant*, roughly chopped
1 cup small basil leaves
*Note: char-grilled eggplant is available from most delicatessens.
Method
Place mushrooms into a large bowl. Combine oil, vinegar, mustard, sugar and salt and pepper in a screw-top jar. Shake well to combine.
Pour dressing over mushrooms and toss well to coat mushrooms in mixture. Cover and set aside to marinate for 30 minutes, stirring every 10 minutes.
Just before serving, add olives, semi-dried tomatoes, eggplant and basil leaves to mushrooms and gently toss to combine. Season with salt and pepper and serve.