Oven Roasted Portobello Mushrooms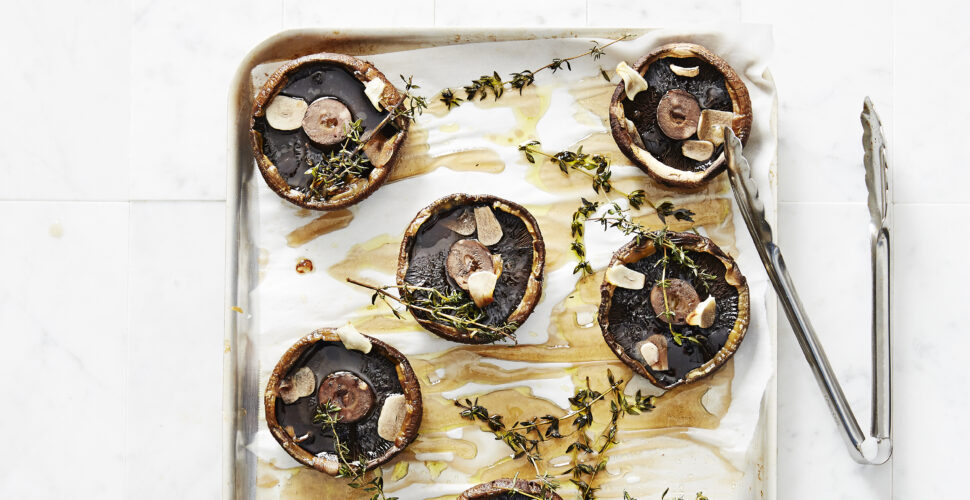 Cooking time: 20 mins
Serves: 4-6
Ingredients
Olive oil
½ bunch fresh thyme
375g portobello mushrooms
2 cloves garlic, crushed or finely sliced
Coarse sea salt and freshly ground black pepper
Method
Line a tray with baking paper.
Heat oven to 180° degrees
Trim stems and place the mushroom cap down.
Sprinkle thyme sprigs & crushed garlic.
Season with salt and pepper.
Drizzle over the olive oil.
Roast for 15 minutes or until the mushrooms are tender.
This recipe can be replicated on the BBQ.
Optional extras – add in some broccoli, sweet potato, and chunky cut zucchini and bake all together!
Or simply enjoy with a salad or as a side!