Mixed Grain and Mushroom Salad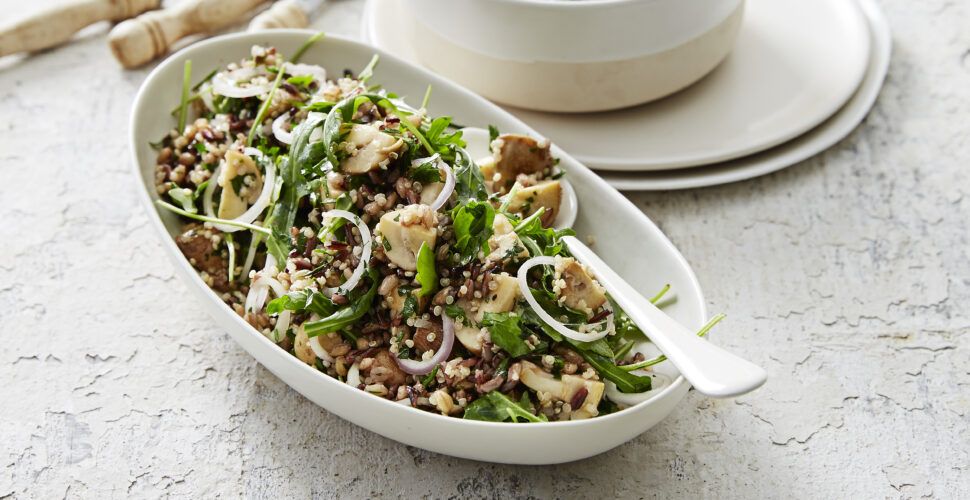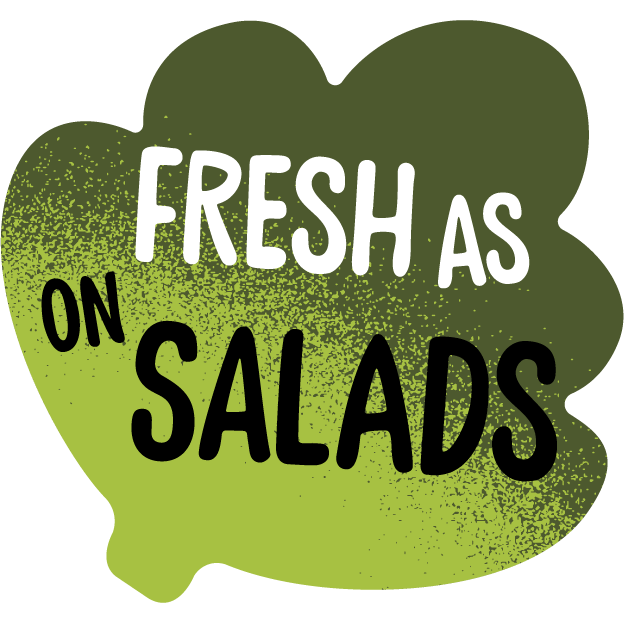 Cooking time: 30 mins
Serves: 3-4
Ingredients
200g-250g swiss brown or white cup mushrooms, quartered or sliced
1 lemon
1 small bunch flat leaf parsley, chopped
1 tbsp olive oil
2 cloves garlic, minced
50g wild black rice*
50g quinoa, rinsed well*
50g pearl barley*
150g baby rocket or spinach
100g very thinly sliced shallots
*If preferred you may use more of one grain and less of the other or even use other grains such as brown or white rice.
Dressing – approx. 50ml
Olive oil
Lemon
Oregano Salt & Pepper
Method
Heat the olive oil on a medium heat in a heavy bottomed pan. Once the pan is hot, add the mushrooms and gently cook for 5 minutes. Add the lemon juice, followed by the dressing and continue to cook for one more minute. Remove from the heat and add the garlic along with the parsley and set aside in a bowl to cool and marinate in the juices for at least 30 minutes.
Bring 300ml of water to the boil and season with sea salt. First add the wild rice and cover to simmer for 20 minutes. Add the pearl barley and cover for a further 10 minutes. Finally add the quinoa and cook for a further 5 minutes or until all the grains are done. Set aside in a bowl or tray to cool down.
Once both the grains and the mushrooms are cool, combine them in the bowl with the rocket and shallots, tossing well and using the mushroom liquid to dress the grains and salad. Serve in a shallow bowl.
Serve warm or at room temperature.