Sourdough With Mushboom!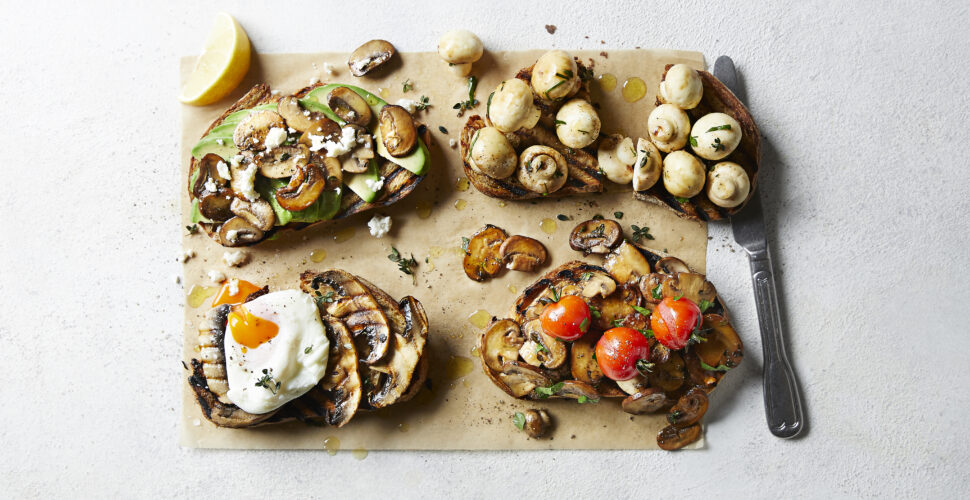 Cooking time: 20 mins
Serves: 4
Ingredients
200g Swiss brown or Portobello mushrooms sliced, qtr. or halve
4 thick slices sourdough bread
40g butter
1 tbsp olive oil, plus extra to drizzle
Lemon
3-4 sprigs or Thyme
Method
In a large frying pan over a high heat, melt the butter and add the thyme.

Once foaming, add mushrooms and a generous amount of salt and pepper. Sautee at high heat without turning for 2 minutes until the undersides are golden, then flip and continue cooking.

Drizzle olive oil on bread and toast your bread using the frypan until golden and layer up with your combination of toppings.

Choose your toppings:
Mushrooms & Egg
4 Poached eggs, scrambled or sunny side up
Hollandaise sauce
Mushrooms & Avocado
1 Avocado smashed or sliced with squeezed lemon & rock salt
Mushrooms & Cocktail Truss
1 Cocktail truss tomato (cook alongside mushrooms in frypan with butter & thyme)
Crumbled feta