Superquick Omelette On The Run!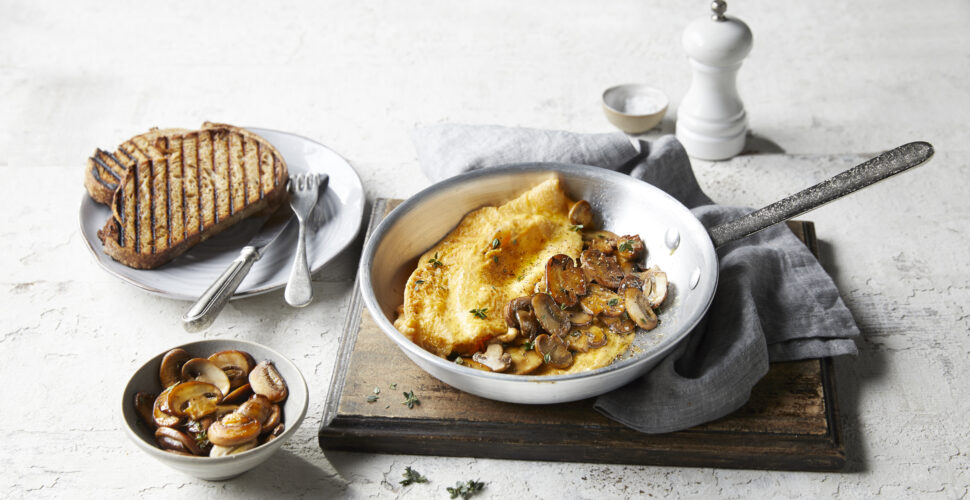 Cooking time: 15 mins
Serves: 2
Ingredients
2 teaspoons of butter or Ghee-your choice
150g sliced mushrooms (white or brown)
2 eggs beaten
2 tablespoon milk or water
4 Perino tomatoes (halved)
Salt & ground black pepper, to taste
2 teaspoons coarsely chopped fresh parsley (optional) to garnish
Method
Melt 1tsp. butter in medium frypan on high heat. Add sliced mushrooms, cook on high heat for approx. 8 mins (set aside when cooked).
Beat eggs, 2 tbsp. milk or water salt and ground pepper to taste.
Add eggs – tilt to distribute in pan – add cooked mushrooms and halved tomatoes to one half of the omelette. Cook until base is lightly browned.
Add optional parsley to garnish. Fold-over and serve.
BOOM!