Antipasto Platter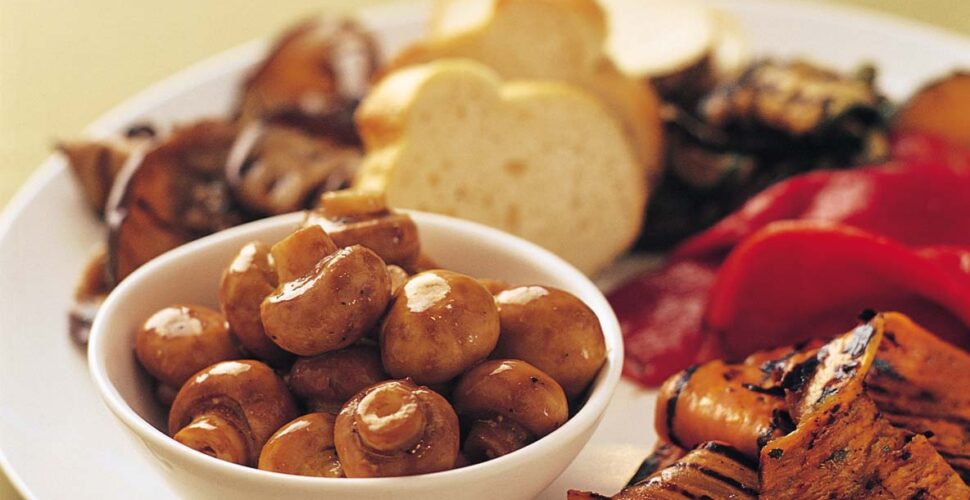 Preparation: make ahead and keep in the refrigerator
Serves: as many as you like - graze alone or with company
Ingredients
1/3 cup extra virgin olive oil
2 tbs balsamic vinegar
1 garlic cloves, crushed
½ lemon squeezed
Dried oregeno to dress
Salt & ground black pepper
200g button mushrooms
Char-grilled vegetables such as eggplant, pumpkin, capsicum, semi dried tomatoes
Cheese and fresh-cut ham
Crusty bread to serve
Method
Combine oil, vinegar, garlic, lemon, oregano salt and pepper in a bowl. Add mushroom mix to coat. Cover and refrigerate for 2 hours or overnight to marinade.
Spoon mushrooms into a bowl. Arrange platter and place mushrooms. Serve with crusty bread.
*Note: char-grilled veggies are all available in the deli section of your supermarket where you buy fresh cut ham and salami. Add as much or as little as you like to graze along or with family and friends!