Mushroom Sausage Rolls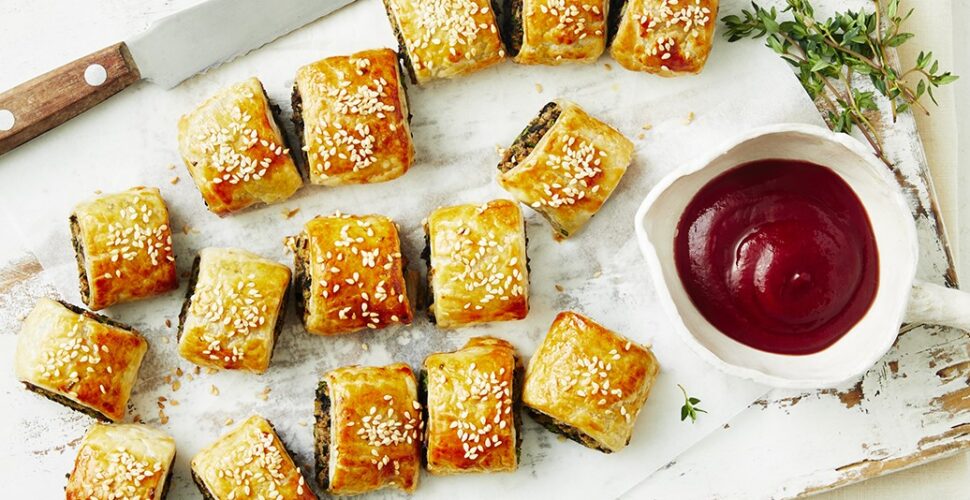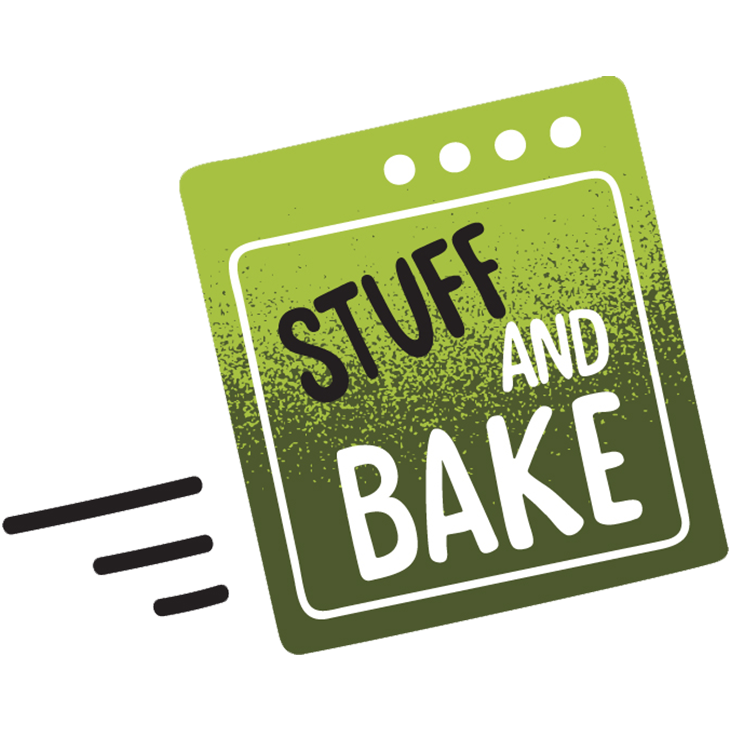 Ingredients
Prep: 40 mins (plus chilling) | Cooking time: 40 mins | Makes:  24
2 tablespoons extra virgin olive oil
1 brown onion, finely chopped
400g large flat mushrooms, diced; or 400g white or brown mushroom, diced
2 garlic cloves, crushed
2 teaspoons finely chopped fresh thyme leaves
2 eggs
2 x 125g cans four bean mix, rinsed, drained
2 teaspoons Dijon mustard
½ cup stale breadcrumbs
¼ cup finely chopped fresh flat-leaf parsley
2 sheets frozen puff pastry, partially thawed, halved
Sesame seeds, to sprinkle
Tomato sauce, to serve
Method
Preheat oven to 220°C/200°C fan-forced. Line 2 baking trays with baking paper.

Heat oil in a large frying pan over medium-high heat. Add onion. Cook, stirring occasionally for 2 minutes or until softened. Add mushroom, garlic and thyme. Cook, stirring occasionally, for 6-7 minutes or until liquid has evaporated and mushrooms start to golden. Transfer to a large plate. Refrigerate for 10 minutes to cool.

Meanwhile, place 1 egg, beans and mustard in bowl of small food processor. Process until smooth. Place cooled mushroom mixture in a large bowl. Add bean mixture, breadcrumbs and parsley. Season with salt and pepper. Mix thoroughly.

Place 1/4 of the filling along 1 long side of 1 pastry half. Roll up pastry to enclose filling. Carefully cut into 6 pieces (filling is quite soft). Place, seam-side down, on prepared trays. Repeat with remaining filling and pastry. Lightly beat remaining egg. Brush pastry with egg. Sprinkle with sesame seeds. Bake for 25 to 30 minutes or until pastry is golden and puffed. Serve with tomato sauce.